Updated June 24, 2020 to reflect the latest Covid-19 information concerning re-openings and other information.
Summer vacation is the traditional time for families to reconnect, with generations coming together to recreate favorite childhood memories and make new ones. But this year, what a roller coaster.
And we're not talking about this summer's latest theme park attractions. We're of course talking about the havoc the COVID-19 pandemic has wreaked on our lives. That includes, of course, any vacation plans we might have had for this summer.
It's not clear where we can go and what we can do. The list of places re-opening or re-closing changes day-to-day, week-to-week. Maine and parts of Wisconsin, for example, are both popular summer drive-to destinations but this year, most out-of-state visitors must quarantine for two weeks or submit a Certificate of Compliance and negative COVID-19 test results for entry. Europe remains largely shut to non-EU residents and there are many unknowns about the transmission of COVID-19. Cruise lines won't be sailing large ships until late September, if then. Even the borders between Canada and the U.S. are closed, at least until July 21. National Parks are beginning to reopen but many of the historic lodges will remain closed and ranger programs may continue to be curtailed. If you are unsure about your safety and that of your traveling companions, you should check with a health expert.
Is Taking a Summer Vacation Safe?
Where we can go and what we can do changes weekly. As coronavirus continues to spread throughout the U.S., several states which have traditionally been popular summer drive-to destinations are requiring out-of-state visitors to quarantine for two weeks or submit a Certificate of Compliance and negative COVID-19 test results for entry. Europe has opened its borders to other EU residents and a few non-EU countries but excluded U.S. residents from entering. Even the borders between Canada and the U.S. are closed, with insiders predicting this may continue until mid-2021.
National Parks are partially open but some historic lodges remain closed and ranger programs continue to be curtailed. Cruise lines won't be sailing large ships (more than 250 passengers) until Sept. 30, 2020, if then. While the industry groups Airlines for America and the American Hotel & Lodging Association have mandated face coverings indoors plus social distancing guidelines in efforts to make air travel and hotel stays safer, there are still many unknowns about the transmission of COVID-19.
It is up to families to keep themselves safe and, by using our tips to maximize safety while flying and updates on hotel safety so you can protect yourselves, there are still summer vacation options that allow you to do just that.
This Taking the Kids interview with a top pediatric infectious disease expert shares some health guidance. And wherever you go, be sure you have access to medical care. Heal is an app that has been providing house calls and telemedicine appointments for the past five years and will be handy if you're in an area with few medical facilities or don't want to risk being exposed to sick patients.
Travel insurance is still a good bet to protect cash investments or travel vouchers you may be using for your summer vacation. The Travel America by Travelex policy covers groups of eight plus pets for up to 14 days on U.S. trips, for just $60.
At the same time, the U.S Travel Association and the National Restaurant Association have both announced a core set of health and safety initiatives. Many of the airlines are requiring that crew and passengers wear face masks and are making efforts to seat flyers as far apart as possible. So yes, there are ways to maximize your safety while flying and flights are cheap now but check with your physician before booking a flight.
Summer Travel on Your List? Plan Ahead.
Just remember this isn't the summer to be spontaneous. You will need reservations, everywhere from campgrounds to tony resorts as they are operating at reduced capacity. Plan where and how you will eat as fewer restaurants will be open and those that are won't be serving as many families in order to follow social-distancing guidelines. (Picnics are especially good bets this year.) You will need to reserve activities in advance, including at the theme parks in Orlando welcoming families this summer… and elsewhere (fingers crossed).
That will be the new normal at zoos, aquariums, museums and botanical parks once they open to prevent crowds. And probably at major city attractions and museums
In that spirit, with our partners at The Family Travel Forum, we present 51 great summer family vacations — some for this summer and some for the future. With our virtual vacation guide, the kids can plan to see the destinations that intrigue them now, with you – maybe at a later date. Eileen's Kid's Guide Series to major American cities and parks can help keep their spirits high.
Our 51 Best 51 Summer Vacation (in this era of coronavirus)
ADVENTURES ON THE RIVER. If you and your crew are ready to hit the road this summer, a whitewater rafting trip with veteran outfitter OARS is a great option for adventurous families with kids as young as four. OARS offers short and sweet 1- to 3-day getaways in Northern California and Northeastern Utah as well as longer trips from 4 to 18 days to places like Oregon's Wild & Scenic Rogue River, Idaho's Salmon River, the Green River through the Gates of Lodore in Utah's Dinosaur National Monument and the Colorado River through Cataract Canyon in Utah and Grand Canyon in Arizona. These guided trips include experienced river guides, top-notch equipment, delicious riverside meals, and comfy camping from $799 per person (from $99/person for 1-day trips).
As we experienced on an OARS trip through Dinosaur National Monument in 2019, OARS standard procedures have long featured vigilant adherence to best practices for sanitation, disinfection of communal surfaces, and availability of hand washing stations on the river. This year, OARS is working closely with various outfitter associations throughout the country and the managing agency for each river to develop a mitigation plan that follows CDC as well as state and local guidelines. Guide/guest screening before the trip, masks, gloves, physical distancing, and heightened attention to hand washing and sanitation of vehicles and communal surfaces are all being carefully considered and could play a part in getting back on the river. In many cases, they may need to stick to one family or household unit per boat and on some rivers, one- and two-person inflatable kayaks and stand-up paddleboards will also be an option. Masks may be required for guides and guests in certain situations.

ADVENTUROUS LAND TOURS. Let someone else do all the heavy lifting with a private trip from a company like Backroads, REI Adventures or Austin Adventures. You typically need just eight to book a private trip; Austin Adventures has partnered with the Lodges at Eagles Nest in North Carolina's Blue Ridge Mountains to provide private lodging and activities. (All-inclusive cost for a weeklong trip would start at roughly $2,500 for adults, less for kids.) They are also hosting group family tours to the great outdoors of Wyoming, Utah and Montana. Backroads still has availability on its small summer trips (starting at under $3,000 per person; private trips with minimum of six) in and around national parks including Yellowstone and the Smokies. Trips like these naturally offer social distancing as people are going at their own pace on foot or bike and opting in or out of activities. A tip: If you are thinking about next summer, book now for the best deals!
ALASKA TOURING. While you may be able to charter a small boat for just your family through the AdventureSmith Explorations agency or join an UnCruise cruise beginning August 1, there are many pluses – especially for your budget — to waiting until 2021, especially if you prefer a big cruise ship. Holland America, a favorite with grandparents and foodies, is offering many extra amenities that add up to $2,300 (including free tips, drinks and WiFi) for guests who book by July 31 for future travel to Alaska. They are also touting a free inside cabin with many bookings next year. Princess Cruises, which offers tons of activities for families and more ships in Alaska than any other line, has cruises scheduled for May 2021 and afterwards where weeklong rates begin as low as $949 per person for an inside cabin and $549 per little one taking the 3rd and 4th berths. Princess guests are encouraged to engage with the environment – by meeting sled dog puppies brought on board or exploring the custom-designed wilderness treehouse at Mt. McKinley Princess Wilderness Lodge, and has rolled out onboard Camp Discovery Youth & Teen Centers developed in partnership with Discovery Channel fleetwide.
ALL-INCLUSIVE ALL-AMERICAN CLUB MED. You won't have to leave the country to enjoy the flop n'drop ease of an all-inclusive resort vacation if you book the Club Med Sandpiper Bay, one of our favorite family resorts in Florida. It is reopening June 12 with special rates and waiving its cancellation penalties for stays through November 2020. To test out their Safe Together hygiene protocols, Club Med will run at 65% capacity and is offering a Let's Escape Again Sale for bookings by August 26, giving you up to 50% off rates for adults, kids under 4 stay free, up to $500 air credit, no single supplements — all good for stays through Jan. 9, 2021.
AMERICAN HISTORY AT GETTYSBURG. With attractions slowly reopening in Pennsylvania, families who choose to do a one-state Pennsylvania road trip have lots to look forward to. There are historical sights everywhere — the colony was founded in 1681 after all. One of the most engaging for families is Gettysburg, site of the infamous Battle of Gettysburg. Battlefield tours have resumed, being conducted by guides who broadcast to visitors' cars. Using strict safety protocols, several hotels, B&Bs and restaurants are welcoming tourists interested in where the Civil War made a turn towards a Union victory in 1863.
ASPEN, COLORADO. The mountains of Colorado are a great place to experience the healing power of nature while social distancing with plenty of hiking, biking and fly fishing. Hotels and rental properties in the charming town of Aspen will operate at 50 percent capacity with a COVID-19 safety plan in place. Ask about deals this summer at condo properties in both Aspen and neighboring Snowmass like The Gant, and popular hotels like The Limelight (known for their happy hour music and complimentary breakfasts). Aspen's restaurants are open at 50% capacity indoors and for al fresco dining.
Families visiting Aspen should not miss the Aspen Center for Environmental Studies (ACES), currently open three days per week with limited hours, which has been educating environmental responsibility in the Roaring Fork Valley. ACES Naturalists told Taking the Kids how you can challenge your kids to learn about the outdoors. Join their popular naturalist-led tours or enjoy a guided adventure climbing, kayaking, rafting and fly fishing. The Aspen Saturday Market is open with new social distancing guidelines. The famous Maroon Bells –the peaks tower 14,000 feet above the glacial Maroon Valley—are open and you will need a reservation, whether you are going to take the shuttle or drive and park.
The famous Maroon Bells –the peaks tower 14,000 feet above the glacial Maroon Valley—will open June 8, though shuttle service won't begin until the end of June and you will need a reservation, whether you are going to take the shuttle or drive and park.
BADLANDS, BLACK HILLS AND BEST OF SOUTH DAKOTA. From the multihued stones seen along the Badlands Loop Scenic Highway, to the artsy Rapid City, to the rolling Black Hills covered in black pine forests and the frisky buffalo roaming Custer State Park, South Dakota is open for visitors. With so many outdoor attractions, it's a great time to plan a Western Road Trip (though some attractions are closed) and breathe the fresh air (face masks are required in indoor settings). One top value campground is the KOA at Palmer Gulch, which has spacious cabins, RV berths and tent spots open for visitors convenient to Mount Rushmore and Crazy Horse. The 64- room (most with outdoor entrances) Bavarian Inn is convenient to the area attractions and has both an indoor and outdoor pool. Anyone dreaming of seeing the presidents up close at Mount Rushmore should be mindful of the phased reopening. While the national park and many walking trails are open, the main viewing areas, visitors center and Lincoln Borglum's Sculpture Studio are closed due to long-scheduled renovation. The famous Wall Drug Store (see this TakingtheKids.com post) is expected to reopen and is a must-stop for souvenirs, homemade ice cream and buffalo burgers. Custer State Park lodges are open as are many park activities including the always popular Buffalo Safaris to see the bison (now one family per vehicle!).
BEACH VACATIONS. Several states have reopened their busy main beaches for recreation and are asking visitors to maintain social distancing. At state park beaches, however, it's usually much less crowded. Hampton Beach State Park in New Hampshire is a good base for summer adventures. There are some vacation rentals nearby and both residents and tourists (who have attested to self-quarantining at home for 14 days prior to arrival) will be able to book RV camping spots by this broad sand beach. Yes, the water's cold – any maybe too cold for your kids to swim in – but keep in mind that this scenic destination has attracted visitors since the 1840s. Back in 1907, the locals organized the Hampton Beach Village District to promote tourism and, to this day, the community puts on kids' activities, live concerts in a classic bandshell and movie nights as well. Explore tidepools and lush dunes blanketed in sea grass in the stretch called South Beach. In addition to swimming, there's fishing and boating. Lifeguards are on duty during the summer peak season and, other than May 1-Sept. 30, pets are allowed at the beach. While you investigate what's open near you, keep in mind that many other states and counties have mandatory, self-enforced 14-day quarantine periods for visitors from out of state, so please check local regulations.
BLUE RIDGE PARKWAY. The Blue Ridge Parkway is a traditional road trip between Virginia, North Carolina and Tennessee that will take you through some of the oldest mountains and rivers in the world—and an especially cool waterfalls including Crabtree Falls. Along the way you can rent a cabin or camp; hike in Southern Appalachia for miles past gorges banked with wildflowers in North Carolina and Virginia, and listen to bluegrass music as you drive, fish or bike. Divided into four districts stretching north to south along the scenic byway: the Ridge, Plateau, Highlands and the Pisgah regions, the Parkway can be explored bit by bit over a few different vacations. The Ridge and Plateau regions are located in Virginia, while the Highlands and Pisgah regions are located in North Carolina. Multigenerational groups will want to make Asheville a centerpiece of the trip (two KOA campgrounds are open but the Thomas Wolfe House and craft museums are not). You can visit historic Biltmore and its gardens on reserved time, limited tours. If time permits, continue south and east to Sevierville, Tennessee, the home of country music.
BOATING. If you're like us and never thought you could afford a boating vacation, think again. GetMyBoat is the biggest boat rental or boat-sharing app with more than 130,00 listings in 184 countries — plus experiences. Some of their top U.S. destinations for day and longer-term rentals are Seattle, Vancouver, Charleston; Newport Beach, Marina Del Rey, Lake Tahoe, San Francisco, Sn Diego and Shaver Lake in California; Boston, Honolulu, Austin; and Fort Lauderdale, Key West, Miami, Islamorada, Destin and other Florida hotspots. Explore your local waterways from a new vantage point and enjoy the freedom and peace of mind being on the water gives you. The GetMyBoat app simplifies the process of finding family fun on the water by offering contactless payments, a huge range of boats for different prices and interests, watersports equipment, and captained charters. Their platform is also a way for owners to rent their boats out to others – a great side gig to earn extra money this summer for those who are already boat owners. There's also plenty of social distancing if you house boat on Lake Powell in Arizona—more than 2,000 miles of coast.
CALIFORNIA ROAD TRIP. Drive the Pacific Coast Highway south from San Francisco, stopping at the Monterey Bay Aquarium, if it has reopened, Big Sur and all points heading south to San Diego! California's stunning coastal route has attracted road trippers for generations, which means guaranteed traffic. That shouldn't discourage you from making the famous Highway 1 PCH drive between Los Angeles and San Francisco (the most popular stretch). One classic inn is the Hofsas House Hotel in Carmel-by-the-Sea — an ideal place to take a day off from driving. Near Los Angeles, Santa Monica's pier boasts rides and a carousel at Pacific Ocean Park when it reopens.
CAMPING. If the kids have been begging for a camping trip, try to borrow any gear you need from friends and neighbors. Pitch your tent at the nearest open campground — or your back yard. Now that national parks have started to reopen, you can stay in platform tents or cabins in Yosemite and Grand Teton National Parks, among others. But be mindful that many of the parks' historic lodges will remain shuttered this summer. (Check Under Canvas for luxury camping options starting at under $200 a night near national parks including Glacier. Zion, the Grand Canyon and Great Smoky Mountain National Parks. Rigorous antibacterial cleaning in tents, common areas and bathrooms are being conducted multiple times daily, the company says.) The Glacier Park Collection offers cabins, an RV camp and historic lodges in Glacier National Park. KOA, with more than 500 campgrounds in the country — many of which are more like resorts with pools, playgrounds, kids' activities and dog parks, as well as the option to stay in an RV, cabin or tent — have closed some facilities and initiated new cleaning and social distancing protocols.
CARIBBEAN RESORTS. All Sandals and Beaches resort brands across the Caribbean have a projected opening between July and Nov. 1, with Jamaica properties open as of mid-June. Families especially love Beaches, the family-oriented Sandals resorts where activities for all ages include Sesame Street interactions and a special program for those on the Autism spectrum with Sesame Street character Julia, who is on the Spectrum. At Beaches Negril you'll find pristine, white sand beaches, gentle surf, luxurious rooms and the chance for older kids to learn new sports and enjoy the teen facilities, all being sanitized under the Sandals Platinum Protocols of Cleanliness. Expect to find in-room check in, social distancing across restaurants, bars and beaches, staff and guest temperature checks and more. Atlantis, Paradise Island is reopening July 7 with a 4th night free deal for travel through Nov. 20, 2020.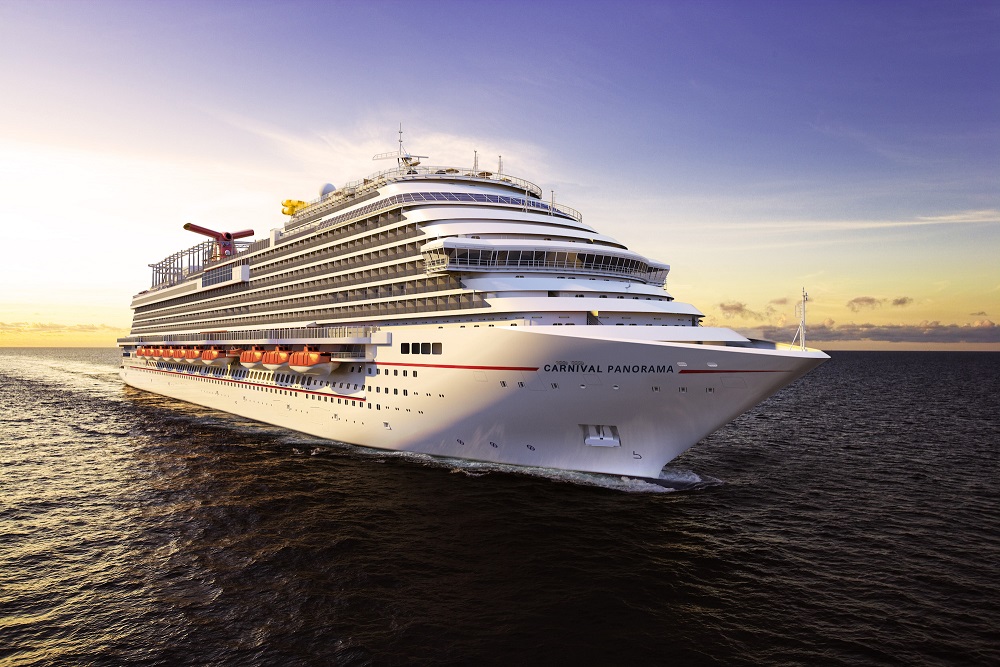 CRUISES. Carnival Cruise Line is well-positioned for the industry's return in that they operate shorter cruises that are easily accessible by car (you can avoid flying) and have cruises starting at just $59 per person per day with a reduced deposit starting at $50 per person (you can afford it). The company has announced that it will pause its return to service until at least Sept. 15, 2020 so now's the time to check special rates on the Carnival website. As you probably know, Carnival carries the most kids in the entire industry and has every variety of on-board activity from water slides to toddler water play to family games, cooking demos, Build-A-Bear workshops and plenty of supervised kids' activities although modifications to help prevent the spread of COVID-19 are sure to be implemented. Look for early saver deals that will save as much as 30% off past rates.
CRUISE AMERICAN WATERWAYS. For 30 years, American Cruise Lines has navigated the rivers, coasts and inland waterways of the US to bring the country's music, history and local cultures to life. As the interest in small ships grows, the line is restarting some favorite itineraries in the Pacific Northwest and the Mississippi in late June. While certainly not designed for families with young children as you can see from our review of American Cruise Lines, these ships and some of their itineraries will provide and engaging, low key adventure for history buffs above age 12 who can be happily accompanied by several generations of family historians.
DISNEY PARKS.
In Orlando, the Disney Springs shopping and entertainment complex opened first, with reduced capacity and hours. As a tourism leader, all eyes are on Disney to do things well and safety protocols include face masks for ages 3 and older, enforced social distancing, no live entertainment, cashless transactions and more. In big news, Walt Disney World is planning to reopen in phases, with Magic Kingdom and Animal Kingdom opening July 11 and Disney Hollywood Studios and Epcot reopening July 15. In addition to the safety protocols underway at Disney Shanghai and Disney Springs, the Disney parks will also require advanced reservations for timed entry and temperature screenings for cast members and guests. Plan on visiting the parks later in the summer as reservations are going first to Disney Vacation Club members, families who have season passes or those who had their prior reservations cancelled during the pandemic closure.
We've just learned that, pending state and local government approvals, Disneyland and California Adventure Parks in Anaheim hope to reopen in late July. The Downtown Disney District will begin opening on July 9 and Disney's Grand Californian Hotel & Spa and Disney's Paradise Pier Hotel plan to reopen on July 23 if permitted. Expect similar cast and guest safety protocols as at other Disney properties.The Downtown Disney District will begin opening on July 9 and Disney's Grand Californian Hotel & Spa and Disney's Paradise Pier Hotel plan to reopen on July 23. Expect similar cast and guest safety protocols.
ELVIS FANS AND MEMPHIS LOVERS. The King is back, or at least his home is. The fascinating mansion belonging to the late Elvis Presley, Graceland in Memphis, is open to the public and once again honoring the power of the King of Rock n' Roll's music. In addition to the house, custom tour bus, pool and more, the Presley estate's entertainment and exhibit complex offers the largest collection of Elvis memorabilia in the world. During the re-opening phase, visitors will be capped at 25% occupancy and the restaurants at 50% so your visit may be the most leisurely one ever at what's said to be the world's best known house after the White House! Memphis is a great, if hot, city to visit and locals are welcoming all guests who adhere to recommended CDC safety protocols.
ETHNIC COOKING SCHOOL AT HOME. If you're tired of the same old takeout and worn recipes, get the kids involved in meal preparation with a very cool toolkit from Raddish Kids. Sharing the sensory experience of new smells, flavors and eating styles is guaranteed to make the world come alive. This clever kit is a monthly subscription box – each month features a different cuisine theme that kids can study and cook on their own. For example, using recipes and cultural lessons on spill-proof cards (these are keepers), we grabbed the enclosed apron, read through the recipes for Moroccan Chicken Tagine, Crunchy Kefta Rolls and Orange Blossom Teacakes. The material is designed for ages 4 to 14; we think kids ages 9 and under will need adult supervision throughout. But what fun to shop for frozen fillo dough (for the Kefta Rolls), make the filling and learn that we need to take shoes off, sit on the floor and eat with our hands when dining in Morocco. The Raddish Kids website also has videos, school lesson plans, music playlists, ingredient options for those with special dietary needs or allergies, plus more activities. Learning to cook this way is great for the whole family to do together and promotes lifelong better eating habits.
EUROPE'S FAMILY FRIENDLY RIVER CRUISES. Plan ahead for next summer to take advantage of a winning formula for a worry-free vacation. For families, it works well: All included amenities, visiting many cities without the need to pack and unpack each day, and a variety of tours for all interests. CroisiEurope welcomes families on board all cruises to Europe, Africa and Asia. Typically, CroisiFamille offers free cruises for children up to 16 years old on Portugal, Spain and Italy departures. For cruises on the Dalmatian coast in Croatia and Montenegro, children benefit from a 30% discount. Children under 2 travel free, under 10 at a reduced rate year-round. Cabins for singles, doubles, triples, and quadruples mean every size family can be accommodated. And keep an eye on their news page as they may be offering special Christmas Market cruises to Europe's top ports this winter. Here's a review of a recent CroiseEurope Duoro River cruise in Portugal.
FLATHEAD LAKE, MONTANA. North of Missoula, this 200-square-mile body of water is the lower 48's largest freshwater lake and Montana Fish Wildlife and Parks maintains 13 public access points with toilets, boat launches, camping and picnic facilities. In addition to West Shore State Park, about 20 miles south of Kalispell, there's Wildhorse Island, a 2,165-acre state park accessible only by boat. If summering in this isolation is tempting, keep in mind that as Montana reopens, they are asking visitors to respect local safety protocols. Flathead Lake Lodge, a family-owned lodge on its own 2,000 acres, has rustic cabins featuring one to three bedrooms. In fact, we are their in its first week back in business – read about it in our Travel Diaries). There is horseback riding, mountain biking, watersports, hiking and of course, fishing! Weekly rates start at roughly $4,000 for adults, 75% of that for kids 6-17 and less for younger ones.
FLORIDA ROAD TRIP. As parts of Florida reopen, many families will be tempted by a Jacksonville to Key West road trip that covers the state's Atlantic Coast bases plus the 113 miles and 42 bridges of the scenic Overseas Highway. We advise: Avoid Aug. 24-27 and surrounding week because prices will spike during the Republican Convention, plan to be nimble, carry a cooler with extra snacks and water for areas where restaurants are takeout only, and keep a beach towel and chaise handy for the open beaches. A very popular family resort, Hawk's Cay on Duck Key, has enhanced cleaning protocols in its many private villas; housekeeping will be done prior to arrival then not again while guests are in residence. By the way, Key West is requiring face coverings indoors and when visitors are withing six feet of others for everyone age 6 and older, stricter than many other parts of the state.
FOLLOW THE MISSISSIPPI RIVER ON A ROAD TRIP. This is the year for nostalgic road trips and you might not have contemplated the mother of them all. The Great River Road runs alongside or nearby the Mississippi River, from northern Minnesota to the Gulf of Mexico for 3,000 miles through 10 states. Check out the scenic route map and you'll find that certain portions are open and attractions along them are beginning to allow visitors who book ahead. Use a paper map so the kids can be part of the planning – stakeholders complain less! Even a small piece of it will be fun!
GRAND CIRCLE ROAD TRIP. Grand Circle is a 1,500-mile loop through the desert Southwest – primarily Utah and Arizona – that leads to six national parks: Zion, Bryce, Capitol Reef, Arches, Canyonlands and the South Rim of the Grand Canyon. Ready for some hiking and mountain biking? Conditions at each of the parks changes daily so you'll need to do some research before you count on this route. Much of the Grand Canyon is open; river trips and some park lodging are available but book ahead. We've also reviewed the Top 10 National Parks for Family Vacations; note that most free ranger-led activities have been temporarily suspended.
GREAT SMOKY MOUNTAINS NATIONAL PARK. Tennessee's great national park is the most visited in the country and while many roads and trails have opened, most park visitor centers and campgrounds are closed. However, nearby lodging such as the rustic Bearksin Lodge on the River located right on the trolley line has large rooms from $119/night in Gatlinburg, which is surrounded on three sides by the national park. It's easy to visit the eight-mile loop trail of the Great Smoky Arts & Crafts Community where you can meet local artists, go tubing, rafting or take a hike. Pigeon Forge (see below) is coming alive too. You can achieve the recommended social distance while hiking, biking or fishing in or around the park. Take a turn on the Appalachian Trail—it stretches for 72 miles in the park! Check out Eileen's Kids Guide to the Great Smoky Mountains.
GREEK ISLANDS. The government of Greece has announced that it will reopen Athens Airport to most international travelers July 1 without requiring a 14-day quarantine for well tourists, but U.K. and U.S. visitors will need a COVID-19 test before entering. Ferries are expected to run at 50% capacity, so to really see the islands of this beautiful country, it's best to plan for 2021 and Peter Sommer Travels family adventures. This award-winning company brings idyllic ports of call, farm- or sea-to-table cuisine and a world of mythology shared by expert guides to each unforgettable family adventure aboard their classic wooden yachts. One of our favorite trips is a cultural exploration of the eastern Aegean islands: Cruising the Aegean: A Family Adventure.
ITALIAN BEAUTY. As the hard-hit country of Italy slowly reopens to visitors, many of the great monuments and museums are allowing guests to book entry times in advance to control crowd density. Rome's Capitoline Museums complex, opened in the 17th century to house works from the Palazzo dei Conservatori, was expanded in 1734 to include the collection of statues and portraits of Cardinal Albani. A few decades later, the addition of the Capitoline Picture Gallerycomprising two famous painting collections made this museum – now open by appointment – a true gem. Watch the Italian Tourism site for the latest travel news, as entry to Italy opened to visitors from other Schengen Zone countries on June 15 but restrictions on U.S. visitors will remain in effect until at least early July.
KIAWAH ISLAND FOR TENNIS & GOLF. The Kiawah Island Golf Resort in South Carolina has it all for family fun, but it is best known for being voted the #1 tennis resort in the world at TennisResortsOnline.com. The Roy Barth Tennis Center, now run by his son, offers a weekly menu of programs for adults and juniors that must be reserved in advance as tennis clinics are reduced. In addition to golf at the resort, there are bike trails, kayaks, fishing and when open, Camp Kiawah that offers activities for kids. And it's an environmentally conscious destination that focuses on conservation. As villas and the posh Sanctuary wing reopen to guests, check their Kiawah Island website for updates on which facilities and amenities will be available.
LAS VEGAS AND THE STRIP. As Nevada tries to carefully reopen, there are many reports of over-crowding and no mask-wearing enforcement in casinos and hotels. However, if you're passing through on a national parks roadtrip, do take advantage of the new Finger Licking Foodie Tours, a self-guided walking tour through Las Vegas' very hip downtown scene. They run between 11:30am and 6pm, a great time to get out of the city's brutal summer heat and relax. Groups as small as two (cost is $79 per person) tour downtown with a map and an online guide with stops at four top eateries to sample three dishes each. If you're hankering for more grub or want beverages to go, you can take another 15% off menu prices. It's a fun way to get to know this part of the city that older kids will enjoy.
LESS VISITED STATE, NATIONAL AND OTHER PARKS. State, national and other parks have begun to reopen for a very different experience. In the Adirondacks, for example, the country's largest publicly protected area (6+ million acres) in upstate New York is open to visitors. However, dining facilities (except for curbside pickup) and many local attractions are closed. Nonetheless, this is a spectacular region for hiking, biking and birding if you come for the day. At Yellowstone National Park, only certain roads into the park in Wyoming are open and lodging, camping, fishing, ranger programs and food service will be in partial or full operations (limitd capacity) by early July. (Updates about National Park Service operations will be posted on www.nps.gov/coronavirus; also check the CDC's guide on visiting parks and recreational facilities.) If you plan to visit, make sure to check what is open—and what's not—and be prepared with plenty of food, water and a reservation of where to stay.
MEDITERRANEAN CRUISE. Now's the time to plan for your Mediterranean cruise, as major cruise lines are exploring ways to set sail again safely with limited capacity and special sanitation procedures. If a Disney Cruise is on your wish list, reserve their special departures that originate in Barcelona, one of the Med's top ports with teens. From here, in just seven nights, you can visit the ruins at Pompeii from the port of Naples, call on Civitavecchia to take gladiator lessons in Rome, stop at Livorno for unforgettable tours to Florence and Pisa, and then call on Toulon to tour Provence in southern France. Rates start at $3,577 for two.
NEW MEXICO ROAD TRIP. You and the kids can see historic adobe structures during a road trip tour with enough scenic stops that the kids will never be bored. Here's a New Mexico itinerary we like – you'll have to do the research on the best chili places as you go. Keep in mind that certain Native American settlements have been hit hard by COVID-19 so be attentive to regional closings. Families comfortable flying will love this trip because you can start in Albuquerque, and the scenery is very diverse without having to cross state lines. Remember to order your dishes with salsa "Christmas style" – both red and green are not spicy salsas to intrigue the kids.
OREGON SAND DUNES. The Pacific Northwest gets turned upside down in tiny Florence, Oregon, a coastal area better known for its towering sand dunes than its pine forests. At Sandland Adventures, the excitement returns with face masks – a great way to keep the sand out of your mouth as you do faceplants while attempting sandboarding or wheelies on your rented ATVs. With a few nights at the Best Western Pier Point Inn (family of four from $151/night including breakfast, an indoor pool and use of the hot tub), you'll be able to dust off the sand for the ride home. Interested in exploring more of beautiful central Oregon? A new series "Adventure Calls," hosted by National Geographic photographer Chad Copeland, spotlights unique culinary culture, arts, and recreational opportunities in the region.
PARK CITY, UTAH. We are delighted that most Park City hotels have opened and Summit County's e-bike program is going again. Park City Lodging is available to book rentals. The town's two ski resorts – Deer Valley and Park City Mountain will reopen June 26 and July 2, respectively. Many of the local adventure/touring companies are now open for hiking/biking/fly-fishing excursions, though all operations will be observing new rules in the era of social distancing to keep guests and employees safe. The Utah Olympic Park is also serving the public with two-hour recreation slots to enjoy their extensive facilities, there's plenty of golf and Park City is known for its food scene.
PIGEON FORGE TENNESSEE. Since many attractions in Tennessee are open, Pigeon Forge is a good base chock full of rainy-day activities. Older kids will like the Alcatraz East Crime Museum, slot car racing, MagiQuest and the Titanic Pigeon Forge (all teachers get a complimentary ticket!) Check their sites for opening hours. For outdoor adventure, there's river rafting, Jeep rentals and myriad hiking trails in Great Smoky Mountains National Park that welcome visitors who practice social distancing. Dollywood, Dollywood's Splash Country, Dollywood's DreamMore Resort and Spa and Dollywood's Smoky Mountain Cabins are all open. Dollywood Smoky Mountain Cabins, with two to 10 bedrooms, rent from $120-$1269 per night respectively.
PORT ARANSAS AND MUSTANG ISLAND, TEXAS. As the great state of Texas reopens for the summer season, several resort areas are beginning to welcome guests. In Port Aransas on the Gulf Coast (also known as Port A), both in and out-of-state visitors are being welcomed to local hotels, rental homes and low-rise condos in a wide range of styles and budgets. All facilities will strictly adhere to State and Federal guidelines to help ensure families and other visitors stay safe while enjoying their vacation. One master-planned rental community there is Cinnamon Shore, a New Urbanist community known for its pedestrian-friendly streets, front porch living, and resort-like amenities. Set along 18 miles of uninterrupted wide beachfront on Mustang Island, Port A is also recognized as a top deepsea fishing destination for its proximity to deep water on the edge of the continental shelf, while also offering outstanding bay fishing in the waters surrounding Mustang Island. Anglers can count on the 85th Annual Deep Sea Roundup (scheduled for July 9th-12th) and the Texas Legends Billfish Tournament (August 5th-9th). Other scheduled music, arts and entertainment events include Beachtoberfest (Sept. 1-Oct. 31st 2020) and the 24th Annual Texas SandFest (Oct. 2nd-Oct. 4th, 2020), one of the state's largest beach festivals and the nation's largest native-sand sculpture competition.
PUBLIC GARDENS. We are delighted to bring back one of our spring break favorites, an exhibition that was cut short by the pandemic. So now, back and just as beautiful as ever, is Brookgreen Gardens in South Carolina. This National Historic Landmark was founded by the Huntington family in 1931 as a landscape backdrop for the country's largest collection of American figurative sculpture. This year's big show, "Bruce Munro at Brookgreen: Southern Light" has just opened and his seven light art installations designed for Brookgreen's garden spaces will be open, with enhanced COVID-19 safety procedures, Wednesday through Saturday evenings from 8pm-11pm until Sept. 12. Wherever you travel, check out special botanic gardens like the Family Adventure Garden at the San Antonio Botanical Garden, now open daily. In Morgantown, the 85-acre West Virginia Botanic Garden at Tibbs Run Preserve is open to visitors even though scheduled programs have been cancelled. The popular Denver Botanic Gardens has reopened with capped numbers and timed tickets.
RANCHES, RODEOS, COWBOYS, COWGIRLS, DUDES! Engage your family this summer on the best outdoor vacation that you can imagine – a dude ranch vacation in the American west. From charming and rustic to high class luxury there are 100+ ranch destinations to match your family. Many ranches hope to open this summer, albeit later in the season. Check out Best Dude Ranches for a group of highly rated, family-owned ranches from Arizona to British Columbia (though Canada is still off-limits to Americans). There's a lot more to do at a dude ranch than just horseback riding. Guest ranches offer great multi-sport adventure vacations – and no two are alike. We love the stargazing and adventure safaris at Spring Creek Ranch outside of Jackson Hole, Wyoming where you can social distance in your own lodging with spectacular views of the Tetons.
RV RENTALS. When you go RVing, it's a way to have your own kitchen, bathroom, sleeping quarters—and travel from place to place without worrying about social distancing in hotels or restaurants. Use our guide to renting your first RV to learn about options and the companies and places you can rent from to begin your trip. At Outdoorsy, an RV sharing company with popup trailers your car can tow starting at under $100 a night, there's a directory of 430-plus customized road trips and you don't have to venture out of state. Stay safe while saving up to 25% on travel costs this Summer by renting an RV from RVshare. Get your RV delivered to a nearby state park or campground for a long weekend. With many companies, your booking will also support free trips for health care providers. Here's what we wrote about an RV trip wetook last fall. A plus: You can take along your pet.
SAFARI PARK N.J. ADVENTURES. Any Jersey boys and girls remember the Six Flags Great Adventure Drive Through Safari from 1974? Well, it's back this year as the huge Six Flags theme park and water park get ready to open. Spend a day enjoying the safari park's socially distant inhabitants from the comfort and safety of your own vehicle. Wild Safari Drive-Thru Adventure will take guests on a self-guided journey through 1,200 exotic animals from six continents. Slowly wind through 350 acres and 11 simulated natural habitats seeing animals such as giraffes, elephants, rhinos, lions, tigers, bears and baboons. While most animals roam freely in the safari, predators are kept safely behind fences. Do your homework beforehand to learn all about the animals and their habitats on the park's website and let the kids make up factually accurate sheets they can use for a variation on Auto Bingo. (Squares for stripes on zebra, baby animal, water hole, etc.) For tickets and to reserve entry times to the theme park when it opens in phases starting July 3, visit Six Flags.
SAINT LUCIA WELCOMES VISITORS. To reassure all visitors to an island nation that experienced only 18 cases of COVID-19, Saint Lucia is welcoming international guests with stringent protocols designed to enhance safety and wellness. This beautiful Windward island has imposed strict new requirements through July 31 that may be eased if the Phase 1 Reopening works well. For now, visitors are required to present certified proof of a negative COVID-19 test within 48 hours of boarding their flight, they must continue the use of face masks and physical distancing, all travelers will be subject to screening and temperature checks by port health authorities, taxis will provide safety precautions and separate the driver from guests as an added security measure and health and signage that includes QR information codes to keep travelers healthy will be prominently posted. Additionally, hotels and resorts (check here for the latest openings and summer rates) will have to implement sanitization, social distancing and other COVID-19 protocols before they can welcome guests.
SEDONA, ARIZONA. Sedona offers the best of food, outdoor adventures and more. Take a jeep tour through the red rocks to the top of a canyon wall, or along a quiet riverbed. One of the most popular hiking destinations in the area is Sedona's majestic Red Rock State Park, where trails are open while guided hikes are not yet running. Slide Rock State Park is home to a natural water slide that descends into a fishing hole. Opt for a vacation rental or a stay in a small hotel, like the pet-friendly 12-room El Portal Sedona Hotel. This small boutique hotel is near to takeout restaurants and spacious, isolated rooms – including the four-person Connie's Place starts at $199 per night.
SKI COUNTRY SUMMERS. An off season ski resort should be a bargain whether you head to Steamboat Springs in Colorado (weekly rodeos are cancelled but it's a fun town) or hike through Montana's Big Sky or Oregon's Mt. Hood region, among many other almost-four-season resorts. Mountain towns are opening and there will be biking, hiking, fishing, restaurants and takeout food —while some be operating their lifts at reduced capacity for scenic rides, mountain biking and hiking. Vail Resorts are opening starting with Okemo, Mt. Snow, Keystone and Crested Butte on June 26. In addition to complying with local orders, the Company is enforcing its own safety measures to protect its staff, guests and local communities.
SONOMA COUNTY. The California wine country is reopening and Sonoma County is asking everyone to abide by a S.A.F.E. Travels promise, acknowledging their responsibility to wear masks and gather safely while establishments promise to maintain strict hygiene and safety protocols for guests. It's a good thing, too, because there's so much to see and protect in this beautiful region. Start your road trip at Doran Regional Park in Bodega Bay. This 2-mile sandy beach is located behind Doran Spit in Bodega Bay Harbor, protecting it from the crashing surf. It also boasts a campground with waterfront family sites, a boat launch, and a short boardwalk. Further up north the coast, kids love Goat Rock State Beach where they can collect beach glass and, at the north end of the beach, look out across the mouth of the Russian River upon a colony of Harbor seals. Take advantage of curbside delivery from Sonoma's finest purveyors by following the maps created by Sonoma County Farm Trails — a non-profit organization devoted to creating and enhancing relationships between growers and eaters. The Russian River runs right through the heart of Sonoma County and is great for families when vendors reopen facilities for swimming, kayaking and canoeing. Don't miss the chance to hike among the Coast Redwoods of Armstrong Redwoods State Natural Reserve.
SPACE EXPLORATION. Does COVID-19 exist in outer space? Visit the Kennedy Space Center at Cape Canaveral, Florida to learn about NASA and man's exploration of the universe. The space-themed museum center is reopening with reduced rates: a limited-time "Explore Today, Explore Tomorrow" package includes daily admission, parking and a complimentary ticket to return to the visitor complex when it's fully open in 2021, all for $29.99/ adults and $24.99/ children. Since the super bus tours will not be running, consider booking an expert-led walking tour to study one aspect of the center with your family. Tours start at $49.99 per person and cover admission and boxed lunch. And for some after-space fun, base yourselves at one of the value motels or hotels in nearby Melbourne or Titusville, so you'll have easy access to the pristine shores of Cape Canaveral National Seashore and the great eats at local chain, Long Doggers.
SPECIAL CHALLENGES AND KIDS ON THE SPECTRUM. There are more summer vacation options than ever if your child or other family member faces special challenges, especially new resources for assisting those on the spectrum. Eileen Ogintz just reviewed the programs at Beaches Resorts, Carnival Cruises and Six Flags – all indicative of how much is available when travel returns to capacity. Local autism groups such as the Champion Autism Network have trained staff at Myrtle Beach businesses and hotels to become autism-friendly. Meanwhile, when theme parks reopen, they will provide mobility devices, visual and hearing tools, special maps and allergen-free diets for their visitors now.
SUGARBUSH RESORT, VERMONT. The popular Sugarbush mountain resort has thrown off its snowy cloak to begin welcoming golfers back to its course, with of course a number of safety protocols in place. These include prescheduled tee times, food service for pickup and golf carts that can be shared only by members of the same household after sanitation measures are completed. The club requires face coverings for all guests when interacting with employees, other guests, or when in the clubhouse and parking lot areas and is currently only open to Vermont residents. As other attractions reopen in Vermont, keep in mind that state parks and campgrounds are opening to out of state travelers in late June. With restricted capacity, use our review of these Vermont family camps to find a fun place for the whole family to shelter while saving money.
SURF CITY USA. . In some beach areas like the Jersey Shore, surfers have been exempted from any beach closure regulations because they're trusted as safe swimmers and everyone knows they're recreating! But that may not be enough for your budding surfers, who will love Huntington Beach, California, a.k.a Surf City USA. This summer, instead of waiting for the Vans US Open of Surfing — the world's largest surf competition and lifestyle festival – go now and support this beach town's hotels and restaurants. Surf fans will love the tie-dye shops, watersports gear, surfers toting their boards to the shore on bikes and the Surfing Hall of Fame, where they can take IG masterpieces with the world's largest surfboard. (It's true, this 42-foot surfboard was ridden by 66 surfers simultaneously back in 2015.) Vans plans to stage their competition's comeback in 2021 with a mix of world-class surfing, skateboarding and BMX competitions, movie premieres, retail and art exhibitions, product demos and samples from the action sport industry's top brands.
THEME PARK CAPITALS. You've all been waiting to hear what's happening in the country's theme park capitals, right? In Orlando, Universal Orlando and several on-site hotels have reopened. SeaWorld and Legoland Florida have reopened, with the four Disney theme parks to follow in July (see Disney World section above.) At all, expect ticket discounts plus temperature checks, enforced social distancing, required face coverings, advanced reservations to maintain reduced capacity, enhanced sanitation for all and more measures to protect us all. In Anaheim and at all California parks, the anticipated reopening is part of Phase 3; Sea Life Aquarium reopened on June 20 and Legoland California and other parks are hoping to reopen July 1. Cedar Point, Ohio, has announced late June reopening of its main hotel and campground plus a phased in opening of the theme park beginning July 9.
UNUSUAL LODGES. You can get out in the wilderness — without a tent or backpack — and keep plenty of social distancing. ROW Adventures is touting River Dance Lodge in Idaho, on the Lochsa River close to the 1.3 million-acre Selway-Bitterroot Wilderness Area and three miles from the historic Lewis and Clark Trail. Families can stay in individual log cabins or platform tents and either have food delivered or cook their own food; campfires can keep people separate in a big circle. As the weather warms up, families can hike, bike, fly fish or tube on the river. (All-inclusive three-night rates start at $450 per person at River Dance Lodge; cabin rentals start at under $200 a night.) The Range Vintage Trailer Resort outside Dallas features restored Airstreams and vintage trailers on 30 acres, great for social distancing in a picturesque setting along the Ennis Bluebonnet Trail in Texas. There are only 22 sites situated 100+ feet apart featuring six renovated Airstreams and vintage trailers and 15 open sites. The nightly rate for rental trailers is $198 plus tax and fees. The nightly rate for open sites is $98 plus tax.
VACATION RENTALS. Home rental companies including VRBO and Airbnb have also rolled out new policies that enable you to get a credit or refund if COVID-19 impacts your travel plans; however, many states are limiting short term rentals to stop an influx of tourists from other states. Air BnB has announced an Enhanced Cleaning Initiative, and guests can book accommodations with a "booking buffer," keeping the home empty for 72 hours between stays for cleaning. Many timeshare properties will rent condo-like units on a nightly basis if they're not full. And, the five top reasons families favor Airbnb vacations are listed here.
VIRTUAL STAYCATIONS. For many families, traveling outside their comfort zone is just out of the question at this time. For them, we present our 51 Best Virtual Family Vacation ideas so that each day of the summer can be a journey – albeit a digital one – to a new place or a new culture or a new era. Our comprehensive guide includes major museums, aquariums, historic sites and hands-on activities for kids at home to stay busy. Plus lots of fun family-together programs. Please check out our Best Virtual Family Vacation section and plan your own stay-home-cation this summer.
Is there a 52nd idea you want to share with us? Please do so in the Comments Field.
Wherever you see ads or images within this special www.FamilyTravelConsulting.com travel section, the advertising and custom content has been brought to you by our sponsors. All other content and opinions are based upon the authors' actual travel experience and knowledge.